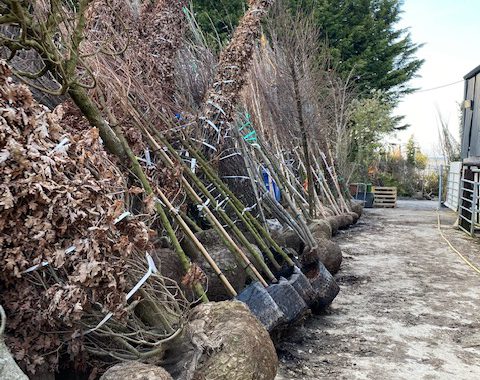 We're almost at the end of bare-root and rootball season and we have already sold out of a lot of our hedging stock. We do however, have a few of our large rootballed trees left and these are a few of our favourites.
Carpinus Betulus Pyramidalis – this Hornbeam is similar to the upright form, Carpinus Fastigiata, but grown specifically in a pyramid shape. It's a lovely option for a formal, structured garden or someone who prefers a little more framework in their garden. We have these in standard form, with a 1.8m clear stem and 20-25cm girth, total height is approximately 5metres.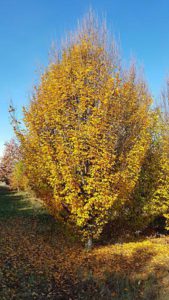 Read More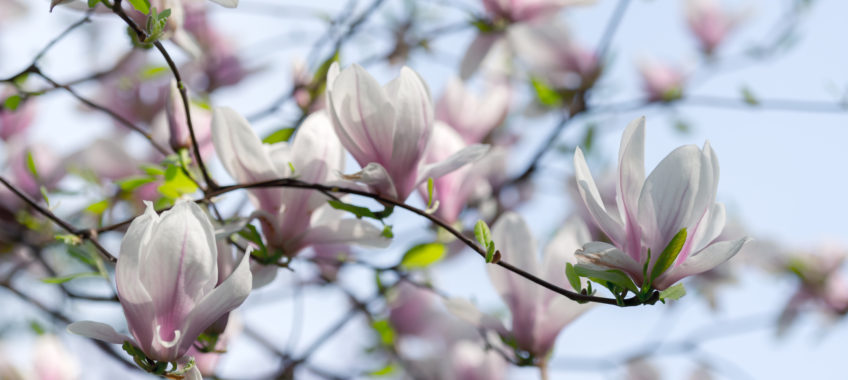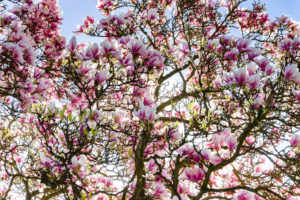 This year, more than ever before, the anticipation of spring flowers seems so much more significant. As we watch all the early flowering plants and trees shift towards growth, with buds swelling and the promise of bright blooms inside, it seems there is light at the end of the tunnel at last. We all know its been a tough year, so lets welcome the beauty of spring in all its glory, with open arms!
Magnolias are believed to be the earliest known flowering plants, with their fossils dating back over one hundred million years. Magnolia trees even existed Read More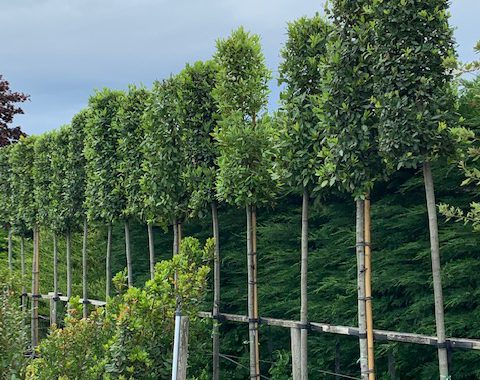 This will encourage a better growth of Irish Oak in Ireland but for now it is encouraging us think outside the box and look at other options to the Evergreen Oak and here we have a few alternatives that are equally as good