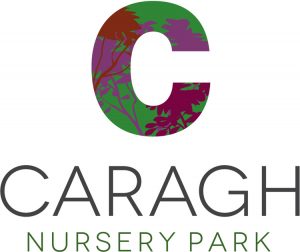 We are proud and delighted to introduce Caragh Nursery Park.  We had seen whilst on one of our trips to Italy a unique and attractive way that one of the many nurseries in the area of Pistoia in Tuscany were displaying some of the biggest and most mature of their trees, in more of a parkland setting rather than the usual rows of trees that make it harder for you to see and also harder for me to photograph and video for the website and all that. So the idea of Caragh Nursery Park was formed, we have spent more than a year in the planning stage, getting the right trees displayed in the right way and now finally it is coming into fruition. The park is being populated with some of our most impressive of trees and plant sculptures. The signs are up, the grass is all up and mowed and the finishing touches are being put to the park.  Paths are still to be pebbled but other than that we are almost there.
It will be open the same times as the nursery and we will be happy to show you around. If you would like to book an appointment to see the trees in all their glory with one of our horticulturists to advise and guide you on your choices you can do so by emailing  jo@caraghnurseries.ie
Our photographer has been trying to find the best day to capture the park in all its glory and with the unreliability of this Irish summer he has only just managed to get the get the best shots and videos which will be added here in the next couple of days but for now you will have to make do with my amateur ones.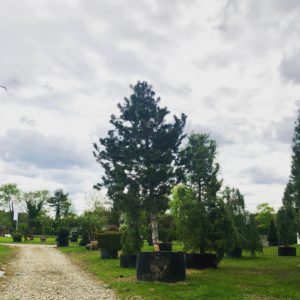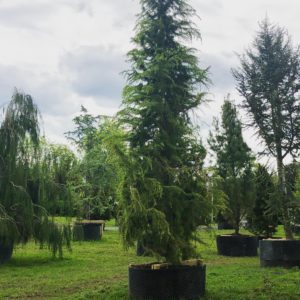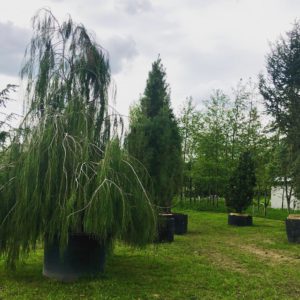 We are also delighted to Launch our New Design Studio on the nursery, read about it here