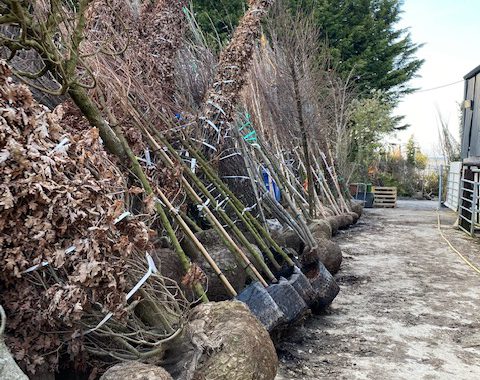 We're almost at the end of bare-root and rootball season and we have already sold out of a lot of our hedging stock. We do however, have a few of our large rootballed trees left and these are a few of our favourites.
Carpinus Betulus Pyramidalis – this Hornbeam is similar to the upright form, Carpinus Fastigiata, but grown specifically in a pyramid shape. It's a lovely option for a formal, structured garden or someone who prefers a little more framework in their garden. We have these in standard form, with a 1.8m clear stem and 20-25cm girth, total height is approximately 5metres.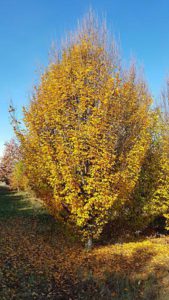 Read More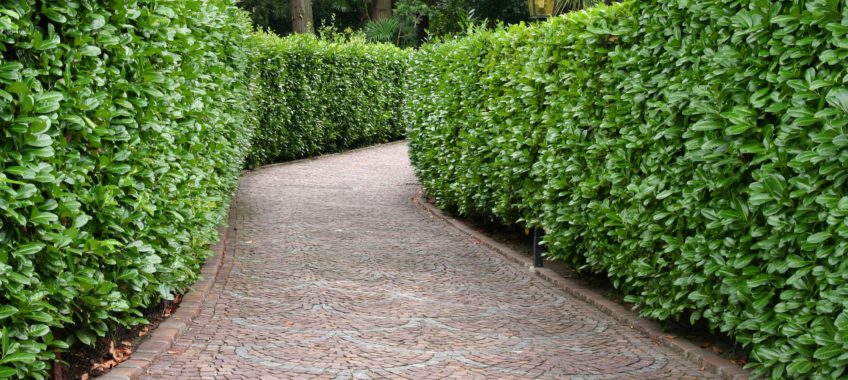 Hedging options like our Beech, laurels and Portuguese laurels but also our larger rootballed options and mature/instant hedging - Video Guide for Information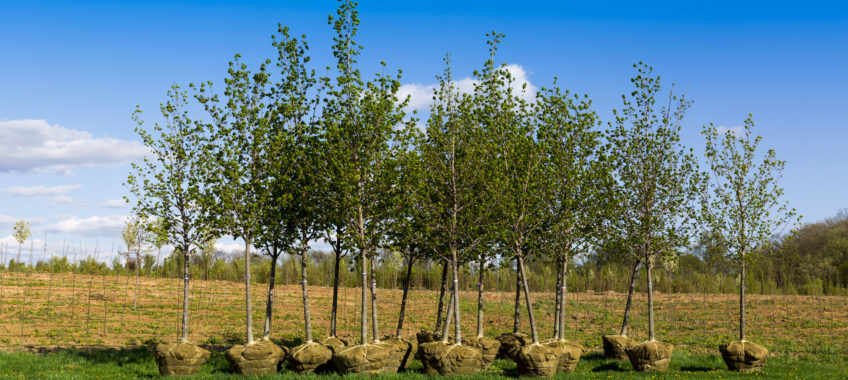 Every new year we like to take stock of what's hot, especially in our field productions. This ensures we have as much top quality produce as possible and we've put together a few of our field favourites.