Staff Picks – this week's picks by Marie
This week Marie, our Production Manager has picked her favourite Trees, Plants, Shrubs and Pots. Marie works around the clock all year to ensure the production of all plants (and our Production team) runs smoothly. Some of you may remember Marie from Bloom where she took centre stage, explaining the uses of all the plants […]
Read More
Pleached and espaliered trees – for Screening & Privacy
Screening trees are invaluable as they can create a higher screen that is taller than a hedge and wall and creates privacy or screening a new house or extension too. A wall or fence cannot be any higher than 2metres tall where there is no maximum height of a tree and if you pick the […]
Read More
Sign Up to our Newsletter
Be the first to know about special offers, updates and news!
Where Great Gardens Begin
At Caragh Nurseries, we've always a fantastic stock of trees, plants, hedging and shrubs that we produce over our 55 acres in Co. Kildare. We have a huge range of wonderfully large trees, specimens, plants & shrubs that you won't find in your local garden centre and much more fun! So if you need a new design for your garden or to screen for privacy we are always here to help and we can deliver and plant too!
What's Popular This Season
Standard trees are both practical and architectural and come in a wide variety of plant materials both evergreen and deciduous and flowering options too
Read More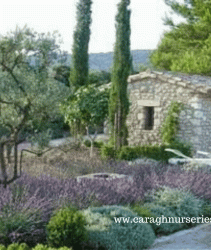 Bringing some of the Mediterranean trees, plants, scents and tastes to your garden this Spring and Summer. Olives, Cypresses, lemon groves and pizza ovens all in your own garden.