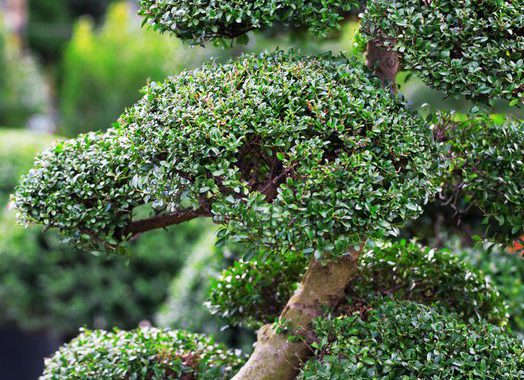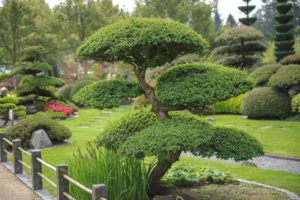 Beautiful topiary, the kind you see as features of great gardens and landscapes especially in the Italian gardens can look amazing sculptures in all sizes, we feature a number of shapes, sizes in Box, Yew, Olive, Hornbeam and Beech to name just a few of the topiary trees.
You will find fresh inspiration as well as popular spirals, cones, parachutes, cylinders, cubes, pyramids and balls on the nursery in a range of sizes and species. We also have trees pruned using the Japanese art of Niwaki, we call these cloud pruned trees and like the topiary these stunning creations are art forms Read More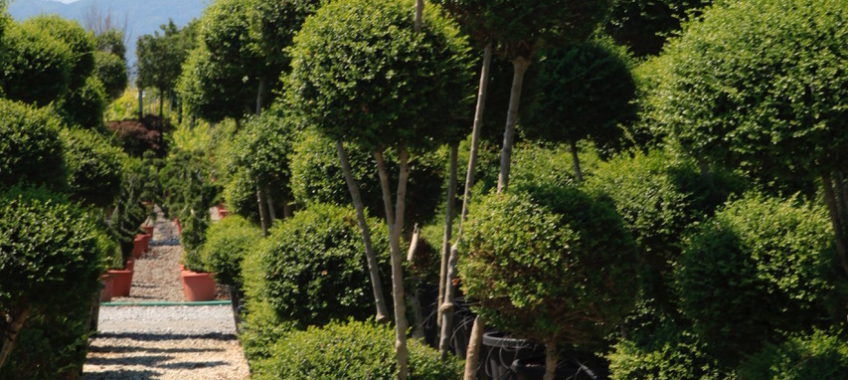 When it comes to small gardens you would think that they are easier to plant and have looking good but the reality is in a large garden the space is easier to fill, in a small garden however the balance needs to be right and especially in town gardens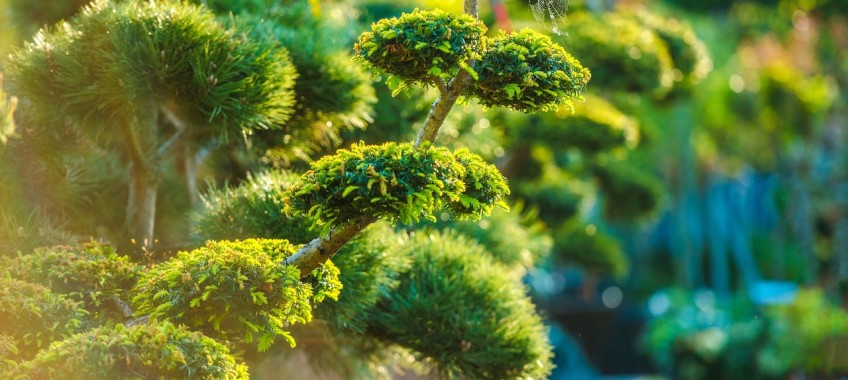 Gardens can gain their focus in lots of ways, some from colour, some from mature planting and some from their formal planting .  The art of topiary and Niwaki or Cloud Pruning is an ancient art originated in Japan and are quite literally works of art for the garden.
Topiary is the art of sculpting trees and plants into formal shapes; balls, cubes, pyramids, domes and the like, it can be achieved with lots of plants but buxus or yew is the most common but more unusual options like Beech & hornbeam are very popular. We always have a very good selection of topiary including some less formal options that Read More