The last thing we've been doing more recently is including staff picks of plants, finding out about which plants, trees and other items are the favourites of all the team on the nursery and this week sit was Derek, our sals team member, a key person on the nursery and any of you that have been out to the nursery I'm sure will know Derek, he's super helpful and so knowledgeable on plants choices. So this week Derek has chose his favourites, his favourite shrub is the Nandina range of plants in so many different colours, including lots of really striking ones like the lemon & lime its a great evergreen shrub for the front to middle of the bed, a great functional shrub.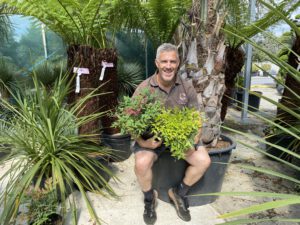 His favourite tree is the Photinia Red Robin standard trees and this is always one he recommends to customers as being great for screening and structure whilst offering a blast of colour especially throughout the early part of the year but also this is one of the most cost effective options for standard trees and as always Derek is thinking of all those things when he recommends options.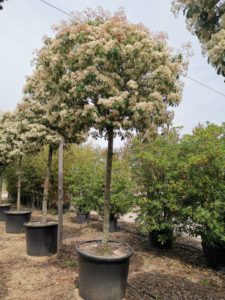 His favourite pot is the corten steel especially the troughs which are very functional but add texture, colour and a tactile quality to your garden whilst dividing a space or along a wall to add height. We use these pots a lot for commercial premises as they age fantastically and in their very nature protect themselves from the elements. Thanks Derek for all those tips.