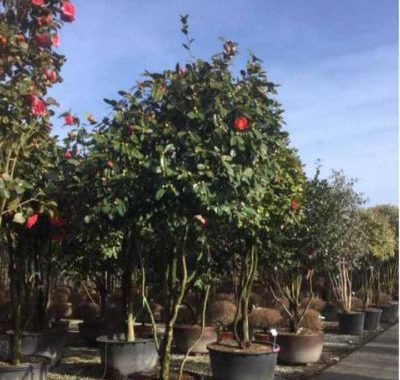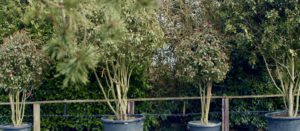 Parachute form trees are multi-stem trees with wide spanning, mushroom shaped heads. The extensive head of foliage makes these trees ideal for screening, but they work equally well in large pots, and make spectacular statement pieces. We use them quite often in our design projects where something a little unusual is required. The multi-stems create additional interest below the foliage, especially when paired with some contrasting underplanting like lavender.
Here's just a few of our favourites, that we love using in both residential and commercial garden design. These are multi-functional trees that you won't see Read More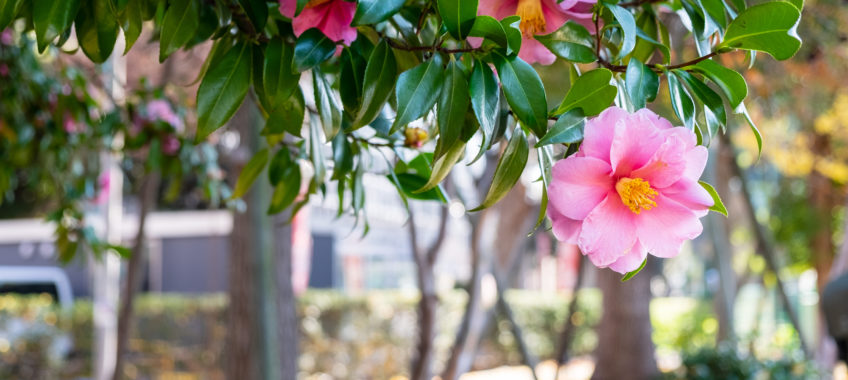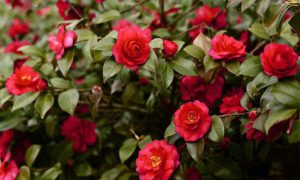 Bursting into bloom just when the garden is in most need of some colour, Camellias are quite simply Queen of the winter flowers.
There are numerous species of these evergreen shrubs, but the most commonly grown are Camellia sasanqua, Camellia japonica, and hybrids of these. The young leaves of another species, Camellia sinensis, are actually used to make tea, which lets face it, we would be lost without these days!
Camellia japonica flowers in late winter and early spring, while Camellia sasanqua blooms in autumn and winter, both bringing welcome injections of colour and fragrance.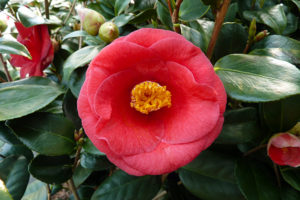 Read More