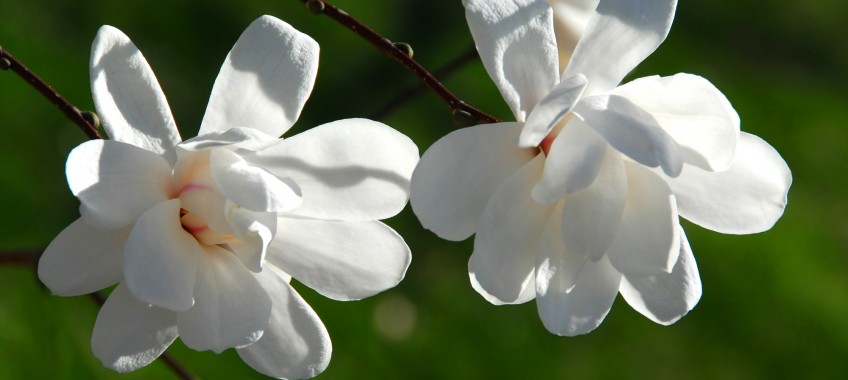 While magnolia is best known for its flowers, its foliage and fruit are super attractive too. Their magnificent tulip or star shaped flowers can be as large as saucers when fully opened. Evergreen species have large, glossy, oval shaped leaves all year around.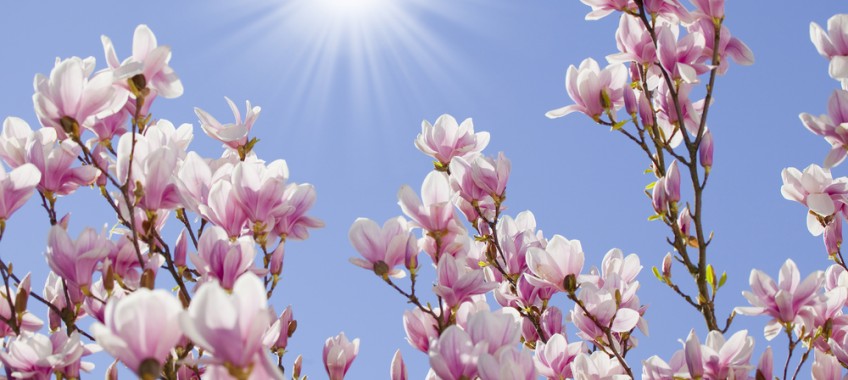 Magnolia Susan and Soulangeana are beautiful classic varieties and deserve their recognition as they are stalwarts of the Magnolia genus with their large tulip shaped blooms while Magnolia stellata is the more featherier type flower also sometimes called the star Magnolia  although just as beautiful a bloom and more often more of them. 
Trees are all around us and enhance all aspects of our life, from large open spaces and parks to reduce noise and pollution on the side of the motorways and busy roads and they give our gardens texture and maturity as well as creating a relaxing and secure environment for us, giving us a barrier against the areas outside adding tranquility even for just a small portion of the day.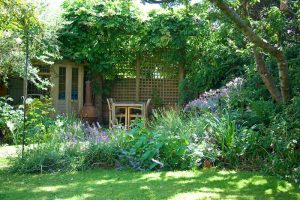 When choosing trees for your own garden it is worth considering your space and light and what seasonal colours work with your current planting.  Trees can bring interest and texture but also colour Read More