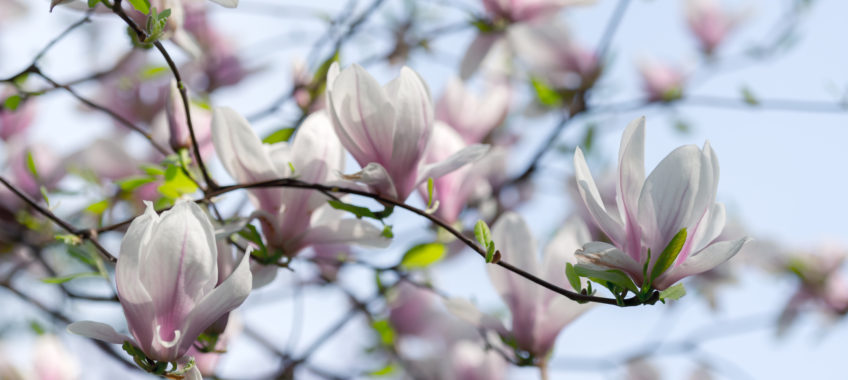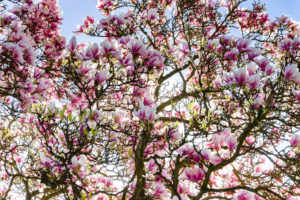 This year, more than ever before, the anticipation of spring flowers seems so much more significant. As we watch all the early flowering plants and trees shift towards growth, with buds swelling and the promise of bright blooms inside, it seems there is light at the end of the tunnel at last. We all know its been a tough year, so lets welcome the beauty of spring in all its glory, with open arms!
Magnolias are believed to be the earliest known flowering plants, with their fossils dating back over one hundred million years. Magnolia trees even existed Read More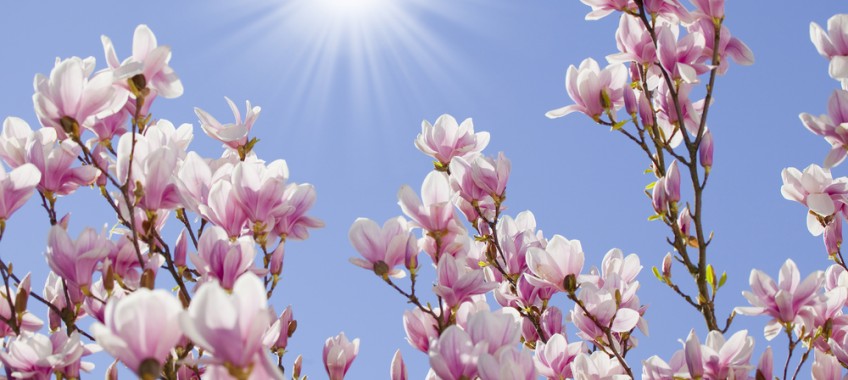 Magnolia Susan and Soulangeana are beautiful classic varieties and deserve their recognition as they are stalwarts of the Magnolia genus with their large tulip shaped blooms while Magnolia stellata is the more featherier type flower also sometimes called the star Magnolia  although just as beautiful a bloom and more often more of them.