Description
This Furniture Set is continuing in 2024 and is not a Sale item
Meticulous craftsmanship of premium teak, weatherproof, modern, and refined. The Dunmore teak sofa set designed to dialogue between harmony, shape, and space. The gentle curve adds a graceful touch to the construction. The generous dimensions make this sofa set ideal for outdoor living with your loved ones or taking the time to relax with your drink of choice.  We do have dining sets that have the Dunmore dining chairs with that trademark curve making the transition from lounging to dining seamless.
1 x 2 seater sofa: 175 cm W x 86.3cm D x 67 cm H
2 single chairs:      80cm  W x 83.7cm D x  67 cm H

1 x ottoman: 80cm W x 60cm D x 43cm H
This set in this formation is available only in Vanilla 
The Coffee tables and side tables are available to purchase separately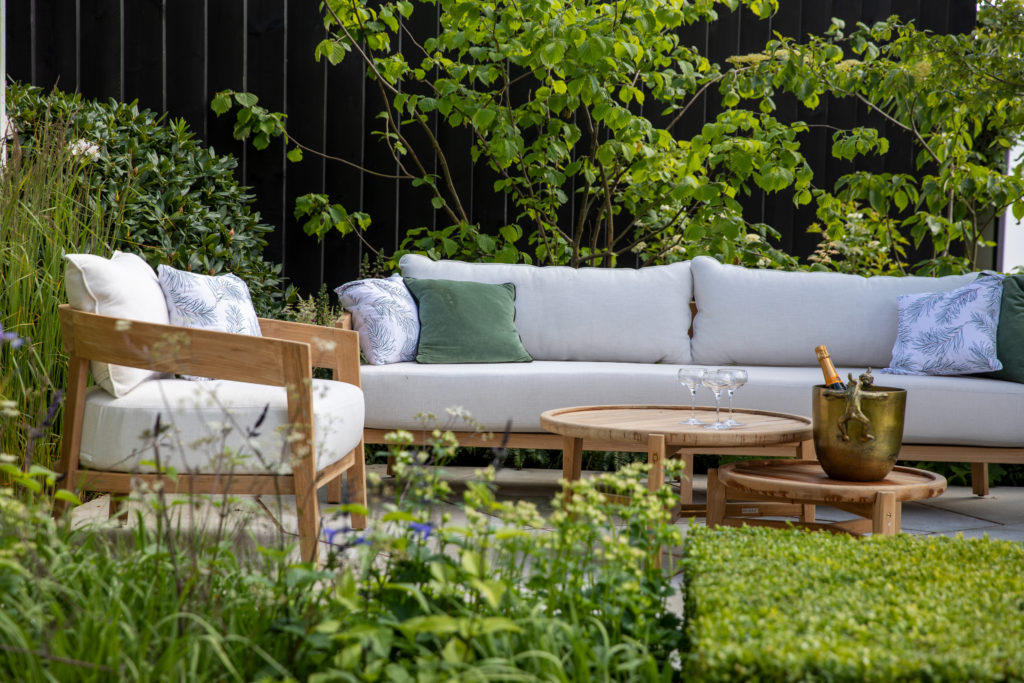 What does quality mean to you? All you need to do is look at the materials, the construction methods and the finished product to see the quality. Wood Furniture Has a superb quality about it that is sadly missing in many comparable products.
Let's go back to source of wood, we uses solid teak wood which has the finest beauty and reputation, and is valuable for its durability and natural weather resistant qualities.
Each design, source elements and the way that we produce with each piece being carefully and precisely assembled by skilled craftsmen. The attention to detail that they bring to each piece that will stand the test of time. Having the best of both wood and construction we can confidently bring you the quality that each piece deserves.
We use Agora and Sunbrella outdoor fabrics for all our Outdoor furniture. They both use a 100% solution-dyed acrylic fibre throughout the range. Fabrics are manufactured to withstand the harshest conditions of the outdoors, incorporating a variety of qualities and treatments to cope with the most demanding environments and guaranteeing excellent performance.