Description
Meticulous craftsmanship of premium teak, weatherproof, modern, and refined. The Dunmore teak sofa set designed to dialogue between harmony, shape, and space. The gentle curve adds a graceful touch to the construction. The generous dimensions make this sofa set ideal for outdoor living with your loved ones or taking the time to relax with your drink of choice.  The dining set we have been matching with the Dunmore is the Lisse with the matching chair design,  should you wish .
1 x 3 seater sofa: 240 cm W x 86.3cm D x 67 cm H
1 x 2 seater sofa    175cm  W x 83.7cm D x  67 cm H
1 x side table 40cm Diameter x 50cm H
1 x Ottoman  80cm W x 60cm D x 43cm H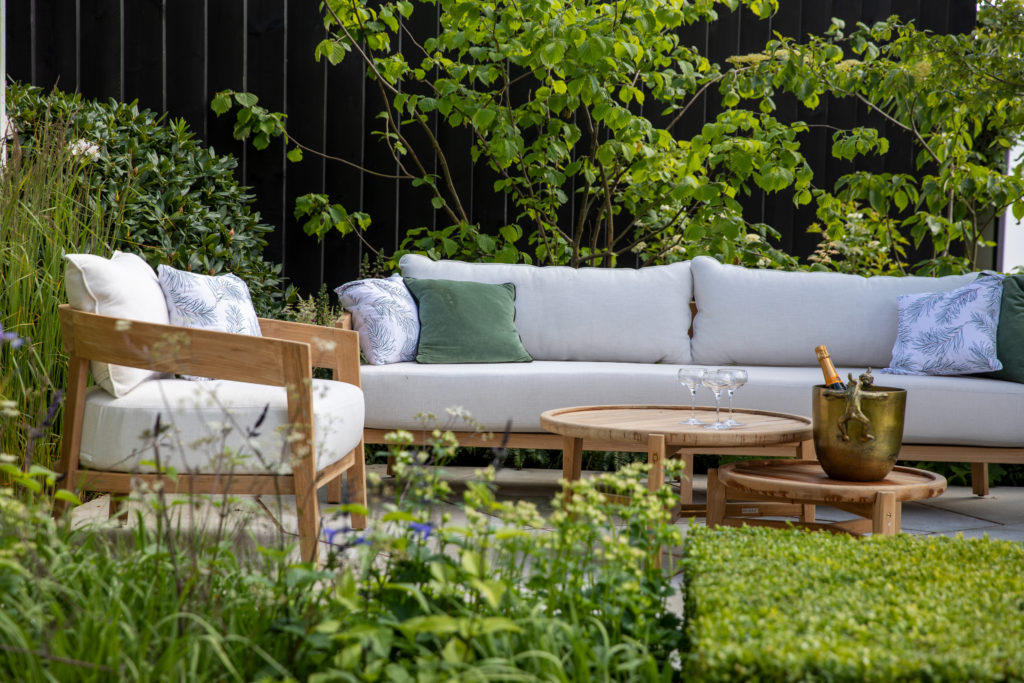 Our Dunmore set in the Vanilla with a slightly different configuration was used on our Gold medal winning show garden "Hit Pause – The Caragh Nurseries Garden"
What does quality mean to you? All you need to do is look at the materials, the construction methods and the finished product to see the quality. Wood Furniture Has a superb quality about it that is sadly missing in many comparable products.
Let's go back to source of wood, we uses solid teak wood which has the finest beauty and reputation, and is valuable for its durability and natural weather resistant qualities.
Each design, source elements and the way that we produce with each piece being carefully and precisely assembled by skilled craftsmen. The attention to detail that they bring to each piece that will stand the test of time. Having the best of both wood and construction we can confidently bring you the quality that each piece deserves.