Description
A strong classic shaped sofa set that includes 1 large 3 seater sofa, 2 armchairs, 1 coffee table and 4 complimentary cushions.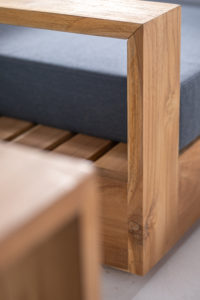 Low-slung and linear, with clean, right angles and boxes bases,The Cascais is simple Modernism. With Broad plinths and wide slats the framed open space, creating a perfect formal balance. Streamlined silhouettes and deep seats invite relaxation.
A strong, classical shaped sofa set that is as invitingly comfortable as it is practical with a modern point of view. The Cascais's broad planes and angles join to make wonderful solid pieces that sit together, while its low-slung seat, wide arms and relaxed feel invite relaxed lounging. A great piece for a relaxed entertaining with family and friends with plenty of seating and the perfectly sized coffee table.
1 x 3 Seater Large Sofa: 213cm W x 83cm D x 63.5cm H
1 x Coffee Table: 132cm W x 82.5cm D x 20cm H
2 x Relaxed Armchairs: 100cm W x 89cm D x 63.5cm H
This newly available sofa is now in one of our new colours for 2023 and we can offer it to you in Cointreau a wonderfully vibrant orange that forms part of our 'Splash of Colour" range for next year, here we can offer it to you exclusively this year