Two new pot deliveries arrived this week and two more are due to arrive in the next couple of weeks too. I'm still adding the last few to the Website of the current ones and then I'll start on the new designs coming in next.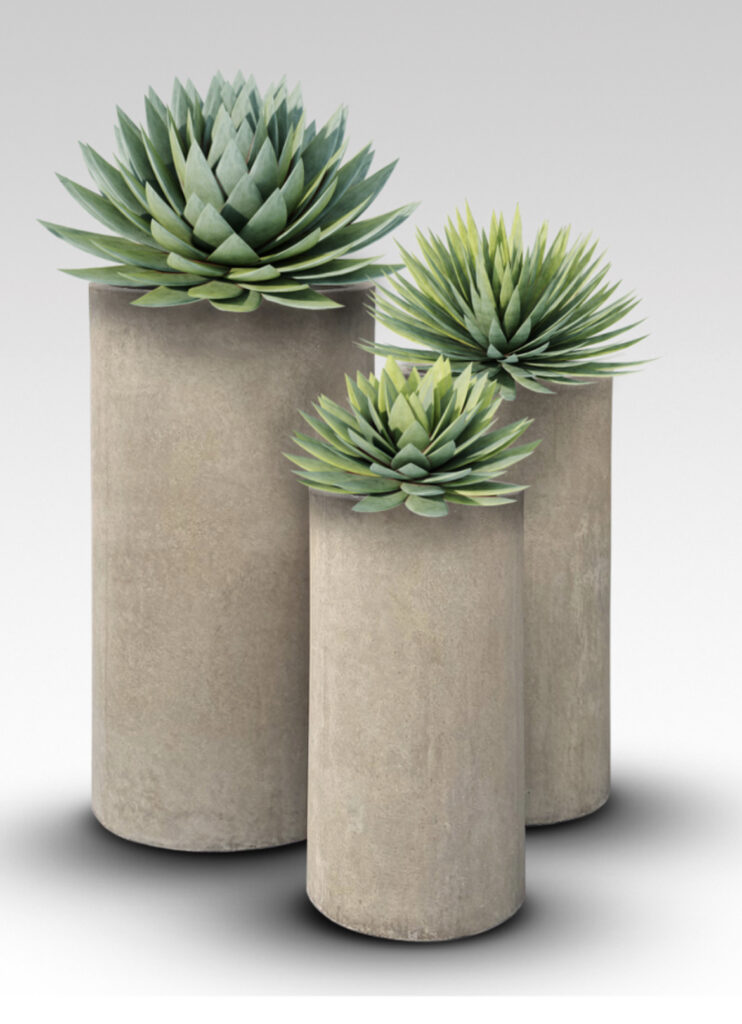 We now have a really wide range of pots,  the classics we really couldn't be without to the troughs that work so well in smaller spaces or commercial areas to the Elara clay pots in their wonderful pigment colours.
We have had a good selection of pots for a few years now Terracotta, imported directly from Sienna in Tuscany in several styles and sizes in both. The stocks are quote low on these at the moment but we will be fully stocked again by February '24.   Our smallest offering was at 60cm diameter so not small at all but our large was at 90cm diameter so a really good size and large enough for growing smaller trees in, We then had our Fibreglass and Corten Steel which are always staples of lots of gardens especially the commercial gardens we put together. The Corten steel is beautifully textural but in the last couple of years with the increase in costs of steel the price of these pots has started to increase and so we timed the creation of our own Caragh pot ranges so that we have the range of designs, textures and colours to keep your gardens looking fresh and finished.  All our subsequent pot collections are our own designs that you won't find anywhere else.  Our pots have been designed around the gardens we visit and the plants and trees that we supply and ensuring that you have all the finishing touches whatever your gardens size or style.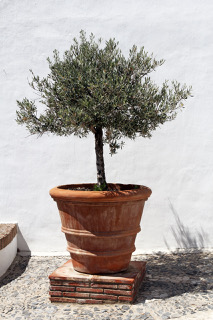 The first collection was a range of what we called Callsito, an iron-ore type colour collection in a lovely rustic shade of rust-brown larger pots in textures, shapes and sizes that just seemed beautifully organic from the tall and slightly rounded Monza pot to the more urn shaped Apollo and Taranto pots to the lovely cup shaped whaler pot. There are a few more recent additions to this collection in the Altea, Livorno and Verona giving new styles and textures. All the pots in more mature sizes but some that are more reasonably priced too.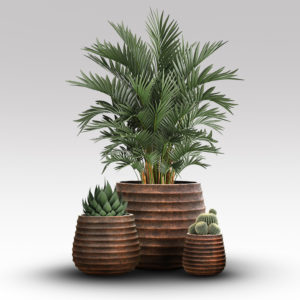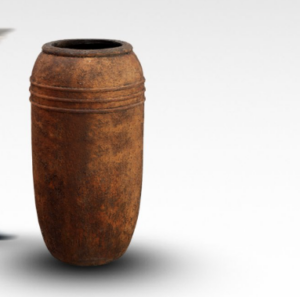 Our second collection The Oberon Collection that we created was a range of concrete looking but more robust as they are produced with a fibreglass reinforcement to make them super strong but that looked like polished concrete in colours that are very en-trend from a weathered concrete to stone grey to a beautiful white. The white pots are a fabulous size, big enough to bathe in and definitely large enough to plant trees in them. The weathered grey pots have come in lots of shapes and styles but the most popular have been the troughs and tall planters. Another popular option has been the Crema Monza which the same as the Iron-ore Monza was a beautiful rounded, tall pot but this one was taller still and the Cream colour had shades of cream, light brown and even a touch of gold in its shading, really beautiful. I planted two of these up at my picture window, simply planted with grasses and a low pine they just fill me with joy. In this collection there are plenty of troughs too which are really useful options as well as a couple of brand new options in new colours, the Santorini (as shown at the top of this post) in Maya as pictured a cream and Verdigris.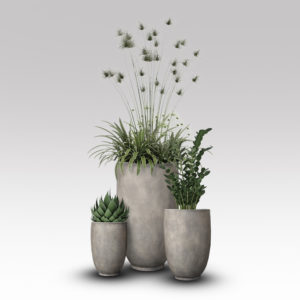 I am delighted to be building on these and creating the best options with some help from you guys, I do love running the designs by you first and gauging your response to these and thank you to you all for your feedback and opinions, it means a lot and its how we came about the next few collections too.
The Atlantis Collection  pots have a unique textured finish formed by salt and sand which creates the 'Atlantis' look. The pots range in colour from chalky whites to yellows, earthy greens to browns. The range of pots is exclusively available to Caragh Nurseries. Made new, Atlantis pots are designed to look as though they have been salvaged from the depths of history. Constructed from modern materials using contemporary techniques, they bring the aesthetics of ancient civilisations to your garden. Our range features a variety of jars, urns and planters, treated to be frost resistant and as durable as they appear to have been.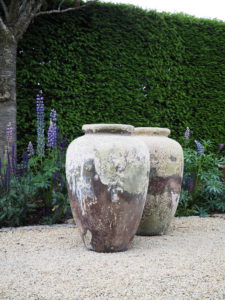 The Thalassa Collection is our Kubu Planters are made to Supplement but contrast our current pot collection adding a softness to the space with the natural qualities of the materials. The products are 100% handcrafted in Bali, Indonesia.  Due to the handmade process, no products are identical. Each basket has slight differences in colour and detail. That colour is what we just love and the photoshoot that you see here shows how these beautiful planters sit well in our Irish countryside as well as our gardens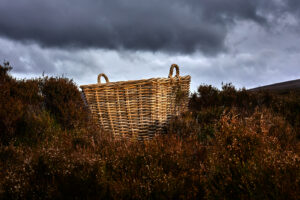 The Elara Collection should really be two but we have put these two styles together because they are very different in. style and texture to anything else we designed.  Both of these collections were slightly experimental in that we worked long and hard to get the colours and pigments right. The Alex and Stella that came first took a good while to get the right shades in the finish and to get them reasonably consistent, I had the styles clear for a long time before the colour tones but I knew I wanted the shading of colours that these two beautiful pots brought, both pots were produced in both colours, the aged lead and aged bronze. Then came the pigment colours of the Aspen, Cape Horn, Marbella and Mont Blanc all of which have lovely gentle shapes but its those colours that are all made from natural pigments and have a look of real tactile clay – these were a delight and those pastel and primary shades.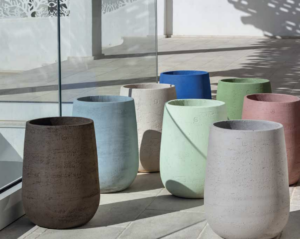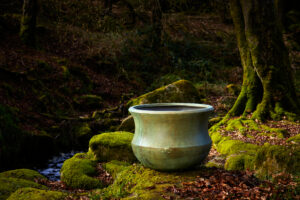 The Ophelia Collection is our newest collection and includes some very new shades and shapes, these are not our own designs but a collection of pots that we have found over the last couple of years travelling to Holland, Germany, Italy and Spain and came together to create something just that little bit different.  You'll need to take a look at these to appreciate as each one has its own qualities but they re being very well received. My personal favourite is the River planters, they are huge and look just stunning, real statement piece for a garden or commercial space.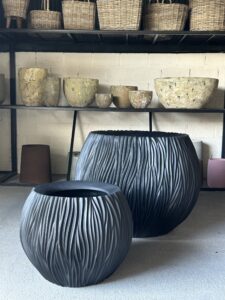 I am so excited to keep bringing you these beautiful vessels and also give you the ideas and options of how to show and plant these for you to use in your on gardens – I hope I can keep inspiring you.
Don't forget that all our pots are available to order online with delivery to your door