The last year has been so very busy that we honestly seem to have not stopped, its such a great and definitely we wouldn't have it any other way but sometimes we know it seems like we go quiet, our website, our social media, our emails all go quiet and thats not the way we like it.
We took a wee holiday over to France, its our favourite place in the world, we adore the food, the people and the scenery as well as the much more relaxed way of life, you can't help but join them in kicking back.  We had been out for a lovely dinner and over a bottle of wine we got chatting about things we wanted to achieve int he business over the next weeks, months and year and as well as exciting to be planning it got us thinking about what we'd achieved so far and how quickly those things became the norm so with so many new followers both here in Ireland and the UK who might not know the journey we've been on and even some of the elements of our business that so we thought we'd share the story of us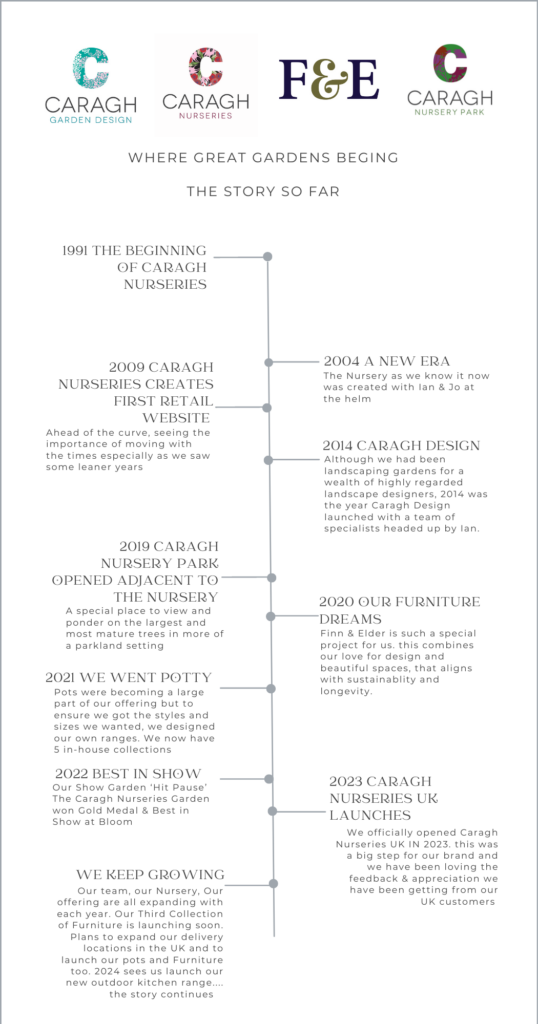 In the early days things moved a little slower, we had a young family but these days we have one working full time in the business and the other three part time when not in school or college.  We also had a recession to deal with and some of those times were challenging but it taught us so much and gave us an even stronger drive to keep pushing, our love of design, plants and creating stunning outdoor spaces has been our our overwhelming driver. If we'd like it in our own garden then we think you will too.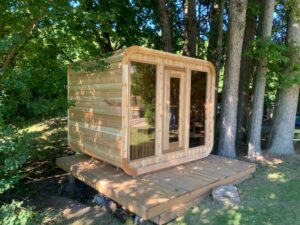 So what have we in store for you this Autumn/Winter – we've some fabulous designs in process as well as a very exciting commercial project.  Our 2024 collection of Outdoor Furniture has been unpacked and is ready for photographs and anyone who comes into our showroom is getting a sneak peak although we aren't launching it for another 4-6 weeks. We have two new pot collections that are being added to our ranges over the next week or so and we have been searching for the perfect outdoor kitchen and we've eventually found it, its not like anything else out there – the story behind it; we had one just starting in production it was lovely but we saw something different and loved it and when I thought about my own garden, I could only imagine this new, rather special style so we dropped the lovely but not quite lovely enough teak kitchen for this new rather unique option, I know you are going to love them and they'll definitely stand out in your garden.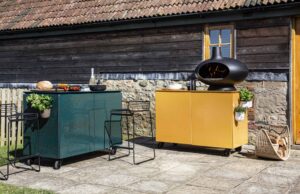 Our expansion plans in the UK are probably our most ambitious, we hope to expand our delivery zones for '24 and at some stage soon launch Finn & Elder, our furniture brand as well as our pot designs to the UK market, following a visit to RHS Chelsea and Hampton Court last year we know that they will be as ell received in England as they are here on the Island of Ireland.