We don't do sales, we always state that and we don't ordinarily but we've made an exception and just announced our Sustainable Sale on our Finn & Elder Luxury Outdoor Furniture.  Why sustainable and why now?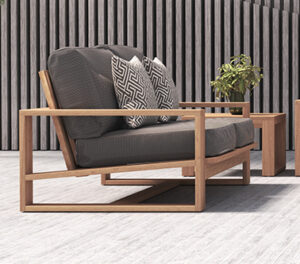 Our 2024 Collections are just arriving into stock, it was always part of our model that everything was in stock and ready for delivery if we had it for sale and so our Storage warehouse is looking rather full.  We have had to be ruthless in what we keep for '24 and what we are discontinuing and even some of our favourites have had to go, lots of those we have one or maybe two left so we are offering those for a very limited time at discounted prices.  So now is the perfect time to take advantage of those discounts on some of your favourites before they're gone forever.
Did you see Our Commitment to Sustainability.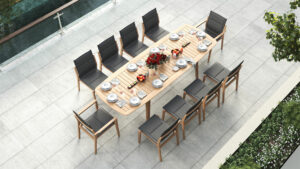 Why we choose the Sustainable Sale?
We hate creating waste and we believe our collection is designed and made to stand the test of time and become your wonderful heirloom pieces for many, many years to come.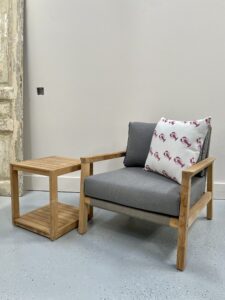 We've also got lots of smaller pieces that we wouldn't normally have, single armchairs with a perfectly placed coffee table, dining chairs for your existing table, coffee tables and many more.  All the pieces are on display on the nursery during our normal hours or you can browse through our site or go direct to the finnandelder.ie website
Once you have ordered your Finn & Elder Heirloom here is our guide to Protecting your Teak Furniture