Angela, our Office Manager is delighted to choose her top picks this week. Angela is in charge of planting projects and scheduling, as well as making our office run smoothly during our hectic periods. Her favourite shrubs are Hydrangeas and Verbena bonariensis Lollipop at this time of year. The big conical shaped heads on the Hydrangea 'Sundae Fraise' are perfect to add a bit of colour into any garden and the 'Lollipop' variety of Verbena bonariensis reminds Angela of a wispy and whimsical cottage garden.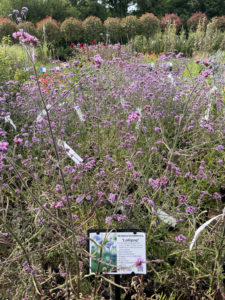 When we asked Angela her favourite tree there was not a second of hesitation before she mentioned Liquidambar Styraciflua 'Gumball'. These trees have a great leaf shape and are something very different to add as a highlight to any garden. Vines are another firm favourite of Angela's, they are a great alternative to the popular olive trees to add a mediterrean feel to a garden and at this time of year look fantastic.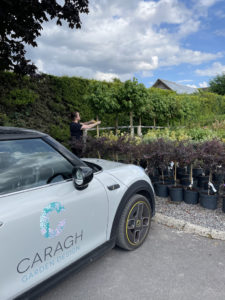 Her favourite pot is the new Thistle Urn in the Atlantis collection. This pot is great for larger trees and shrubs like olives and vines, but also brings plenty of character to a patio or inside homes.
Angela's favourite piece of furniture has to be the Dunmore Sofa Set that she has in her own garden! This collection has a beautifully curved shape, but is also so comfortable to spend a few hours in the evening after a day on the nursery and practical with all her family.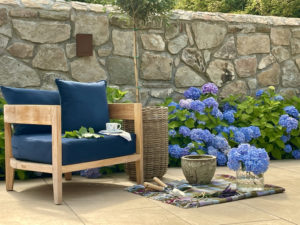 Angela has been with Caragh Nurseries for several years now and is part of the glue that holds the place together, along with her team in the office they not only answer all your calls and emails but also keep the dispatch and planting teams running like a well oiled machine.