Description :
We are here for you, this year more than ever so that you can surprise your loved ones with a Roses Gift Box especially curated for you.  As our favourite plant in Ireland what a lovely gift for a loved one.
We have 2 box sizes including beautiful hand picked accessories that every rose lover will adore.
Pick your box size and add a note to any special preferences that you may have.
We will pack your gift with love & care.  Each One will include a Christmas Card with your message. All gift boxes include delivery *.
The minimum size of the roses is 60-80cm
Example of contents;
 Rose Gift Box will include similar products to
3 mixed roses bare-root, 1 Garden secateurs,  suede garden gloves and a card with your personal message and delivery *
Deluxe Rose Gift Box will include similar products to
5 mixed roses bare-root, 1 Garden Tool, 1 Garden secateurs,  suede garden gloves, card with your personal message and delivery *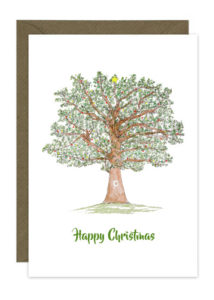 All Gift Boxes Include Free Delivery Within the Island of Ireland