Our Nursery Park is, as any of you who have visited us in the last year will have seen, not only our showcase for our most Mature and Specimen Trees but also the first glimpse of the nursery that you see as you come along the lane towards the nursery.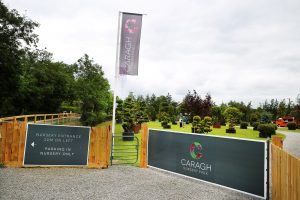 We had seen whilst on one of our trips to Italy a unique and attractive way that one of the many nurseries in the area of Pistoia in Tuscany was displaying some of the biggest and most mature of their trees, in more of a parkland setting rather than the usual rows of trees that make it harder for you to see and also harder for me to photograph and video for the website. So the idea for Caragh Nursery Park was born, we spent a year in the planning stage and picking the right trees, then ensuring that they  displayed in the right way and now finally launching and showing you, the end customers. The park is populated with some of our most impressive of trees and plant sculptures.
After so many weeks of lockdown, staying home and staying safe, those of you who fancy a trip out to look at trees but don't want to be in the middle of the nursery, the Nursery Park is the best place to go take a look around, we have benches in there for you to take a seat and appreciate the beauty.  If you need help we are there for you on the main nursery. Like all our trees, our more mature and specimen trees can be delivered Nationwide and planted, should you wish.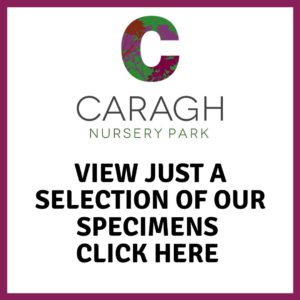 All of the trees are available exactly as you see them but if you prefer something specific, that you don't see, rest assured that between  our nurseries in both Holland and Italy we can secure most trees you require.