This week Marie, our Production Manager has picked her favourite Trees, Plants, Shrubs and Pots. Marie works around the clock all year to ensure the production of all plants (and our Production team) runs smoothly. Some of you may remember Marie from Bloom where she took centre stage, explaining the uses of all the plants in the Garden. She also got some great pictures of Micheal D, spot Marie below!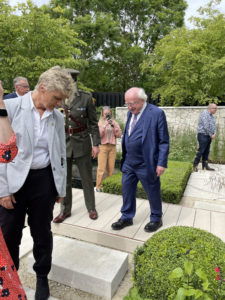 Marie's favourite tree has to be an Acer Drumondii. While this tree is stunning, it's also very useful as it is a small to medium sized tree and perfect for urban gardens. It's easy to see why this is one of Marie's favourite trees, the foilage has a classic maple shaped leaf with a vibrant splash of colour.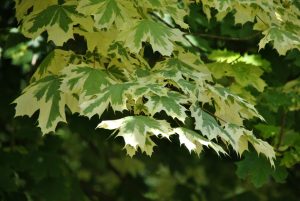 Our Palm house is full to the brim at the moment and Marie has picked Dicksonia Antartica, one of our most fashionable trees. These are great to add a contemporary look to a garden and looks amazing surrounded by lights.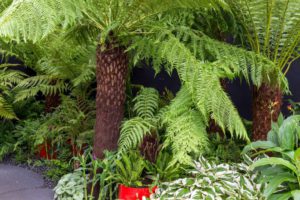 Marie's favour plant that is in flower at the moment is Crocosmia. These are easy to maintain and they guarantee vibrant colour, but love plenty of water.  'Emily McKenzie' and 'George Davidson' are some notable varieties that have stunning colour. These work well in a bed with Dahlia's and Canna's.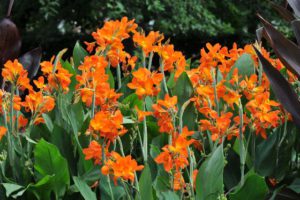 Hemerocallis 'Autumn Red' is a great pick by Marie for something interesting to add to a garden or pots. These day lilies are perfect to add that WOW factor to a bed, they can reach 1 metre tall in full bloom and have a lovely crimson bloom with a gold throat.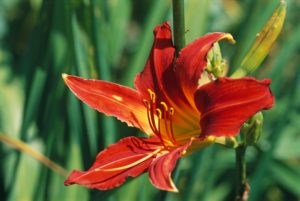 If you have any questions for Marie or any of our team, you can email info@caraghnurseries.ie  Marie's expertise is very much on the growing and minding of the trees and plants and has a wealth of knowledge to tap into  – thanks Marie