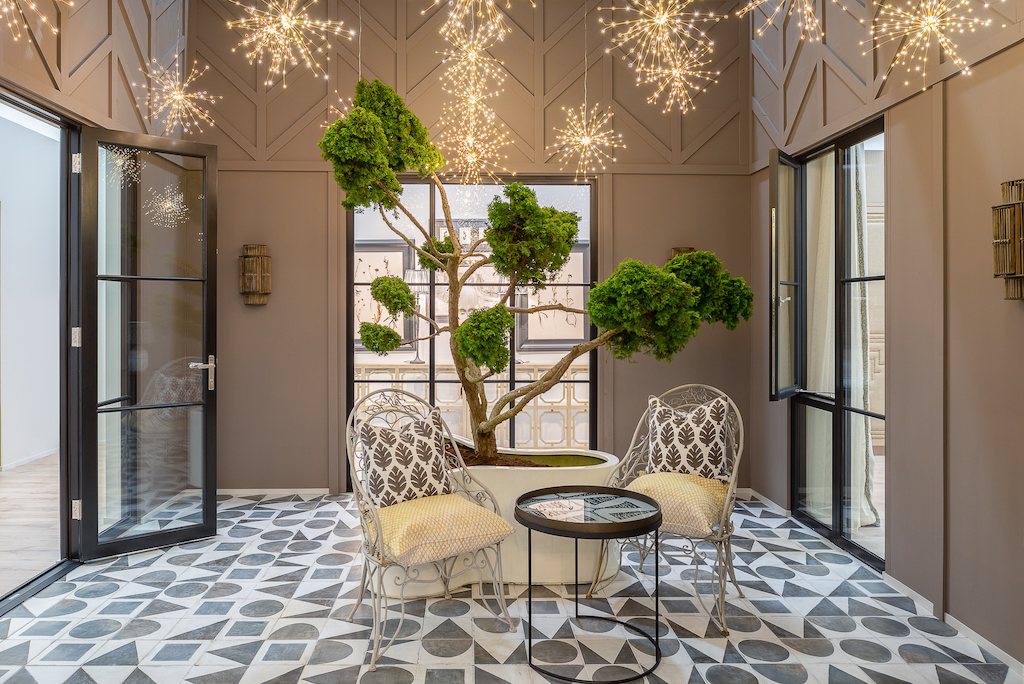 Thank you to everyone who came to see us at the Ideal Home Show over the weekend, it was a great show and the feedback from everyone was amazing.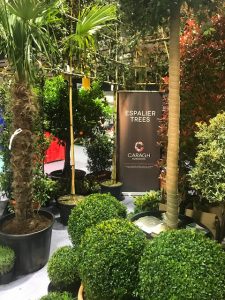 We were delighted to be asked once again to design and supply the showhouse garden sponsored by Dyson.  
With the contemporary style to this years house we decided to bring in lots of our very modern pots into the design and add very en-trend multistem trees into the cool corten steel pots, modern with a light industrial feel to them.  In the atrium we had added a stunning pine bonsai form tree in a super trendy shaped pot that we call the organ pot, its white and sleek and made from carbon fibre with a gloss finish.  If you saw the house, it was a specimen to behold and visible from all the internal windows.
There was gentler planting at the from of the house and a few espaliered frames along walls to break them up, we were very  happy with the look. 
Our own stand was non-stop busy for the three days solid, we saw so many people and were delighted with your interest in our trees and plants.  We had a large array of our mature plants and trees as well as plenty of screening options and espaliered trees which are by far our biggest sellers.  We wanted to show a good range of the trees and plants that make us stand apart from other nurseries and garden centres and that is our selection of mature trees and hedging and our shaped and specimen trees. Our brand new logo and brand image was there for all to see and we are delighted that it has all come together nicely.