How and why we rootball trees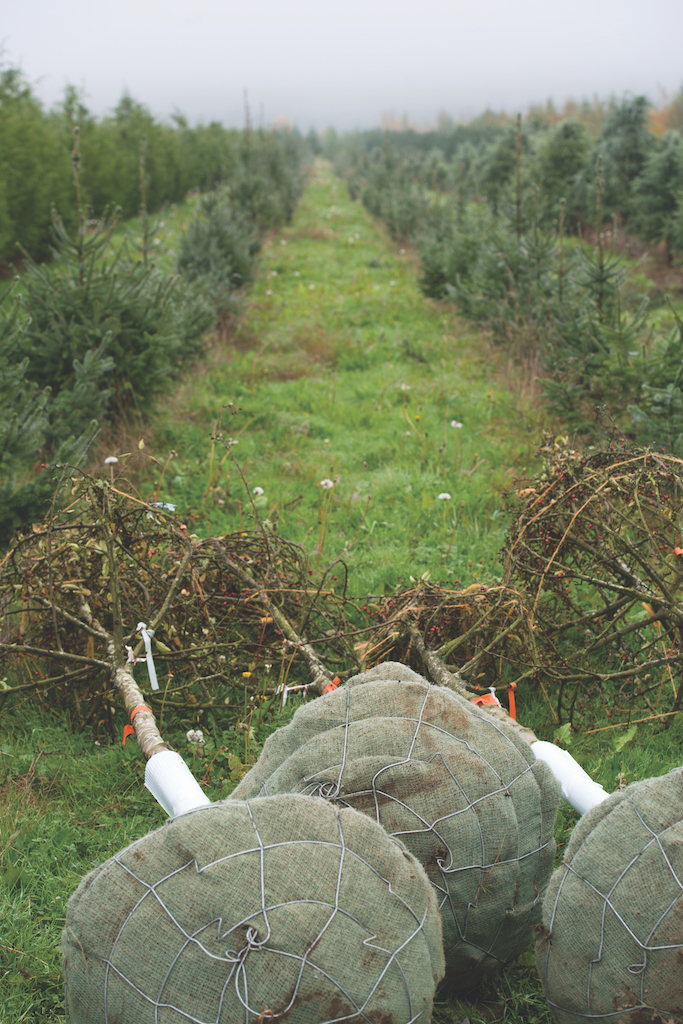 Its the time of year when things start slowing down after the rush of the bare-root season kicks off in November, hence I've been somewhat quiet over the last month, but this year is not giving us a minute. We are still so very busy on the nursery and we not only are booked up until Christmas week, planting and delivering trees and hedging we have bookings for January through to March next year keep us busy right into the New Year which after the weather ups and downs of the year is a great way to finish off the year.
We are never happy to sit back on our laurels (sorry couldn't resist that one!) and we have huge plans for next year that we have been working on over the last month or two and we can't wait to get all those into action throughout 2019 most of them centered around the great demand for mature and specimen trees.
This is the best time to plant rootballed trees and hedging and especially the larger, mature and specially selected Specimen trees which need that little bit more care and attention simply because after spending the time to chose something more mature then you really don't want to lose them due to a lack of water or something similarly simple.
We are still lifting like mad, making sure that we have a great selection of trees ready not he nursery for you to see and purchase and, in the case of most of our mature trees, prepare for us to deliver to you. The lifting of the trees including the rootballing of them is a more skilled job needing specialist machinery and is undertaken by 2-3 men (yes women can do it too but it is heavy so in our case it is men!) with our Damcon lifter that ensure the perfect trimming of just the right amount of root structure.We've taken the time over the years since the trees first were planted into the fields to trim the roots at regular intervals to ensure the perfect fibrous root system so that needs to be preserved when lifting them.
We can't and don't lift any old trees but ones that have been maintained to the highest standards and usually been in our fields for at least 6 years and sometimes much more, they have been moved at least once in that time, pruned, undercut, caned to ensure straight stems, where they should be, and then when lifting we use the best materials for the job to make sure they leave us and arrive with you in the best condition to your home or business.
Keep a look out for our new projects for 2019 but don't worry I will be filling you in on them all in the New Year but until then you can see how we lift and deliver the perfect rootballed trees on the small video of Ian, David and Sean showing you how it is done