Topiary & shaped specimens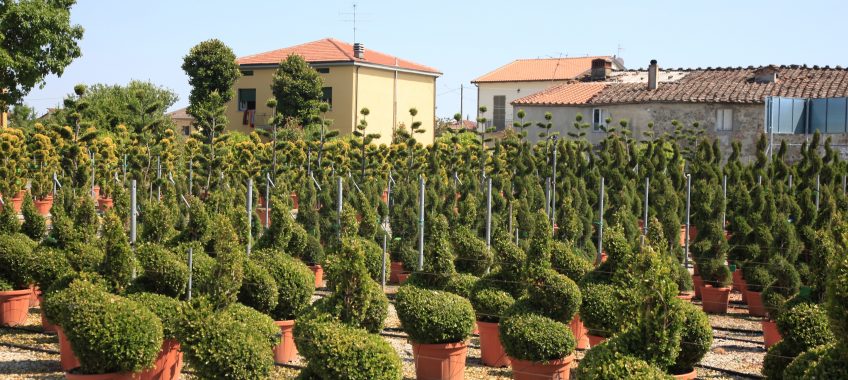 Beautiful topiary, the kind you see as features of great gardens and landscapes especially in the Italian gardens can look amazing sculptures in all sizes, we feature a number of shapes, sizes in Box, Yew, Olive, Hornbeam and Beech to name just a few of the topiary trees.
You will find fresh inspiration as well as popular spirals, cones, parachutes, cylinders, cubes, pyramids and balls on the nursery in a range of sizes and species.
We also have trees pruned using the Japanese art of Niwaki, we call these cloud trees and like the topiary these stunning creations are art forms and act as sculptures for your garden, we have a range of these but can source bespoke creations too and have them with you within 7-10 days.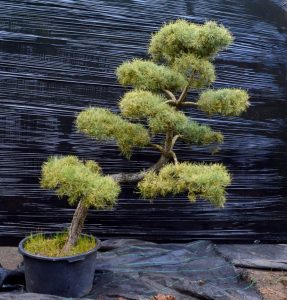 This Pine tree has been pruned into a cloud tree using Niwaki principles, literally meaning 'garden tree' – being distinct from 'Bonsai' meaning 'potted tree'. Niwaki are the bigger, easy ones that go in the ground. Bonsai are the little, difficult ones that stay in pots.
We have a good number of examples of the Topiary and Niwaki  currently  in stock but please feel free to contact us directly if you are looking for something that you don't see here or pay us a visit to the nursery